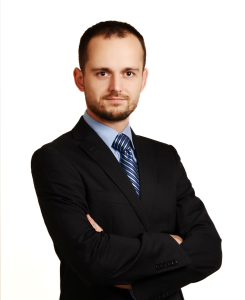 Arkadiusz Kret – property valuer, real estate market expert, experienced economist. Masters Degree at the University of Economics in Wroclaw and postgraduate studies in the field of property valuation at the University Environmental and Life Sciences in Wroclaw.
"As a professional I constantly aim at excellence, ask difficult questions and seek for answers. When providing valuation services I put on reliability and objectivity. As a business consultant I help in making the most effective investment decisions."
Awareness of the property value and the value of other tangible or intangible assets is very important in taking key decisions related to them. Biuro Wycen Nieruchomości was established to provide this knowledge to anyone who needs it.